On May 20th 2022 we held our joint Annual Conference 2022 with our partners at the County Surveyors Society (CSS) Cymru and the Association of Consultancy and Engineering (ACE) Wales. After a long period of either no conference or, as happened last year, a virtual conference, it was great to get back to meeting once again in the flesh. We had a number of client organisations joining us with Network Rail, Dwr Cymru/Welsh Water, Welsh Government, Trunk Road Agents and, of course, Wales' local authorities in attendance, which added greatly to what were very important discussions for our sector.
In our joint meeting with clients and consultants on the Thursday we were able to discuss the current state of the industry and how we could all help each other to better manage the current inflationary pressures and skills challenges. We also discussed last year's post conference report on Decarbonising Our Infrastructure and the work we're doing with our partners to reduce the carbon impact of our maintenance operations (more on this in future blogs).
The conference itself kicked off with a review of the current state of the industry, some of the reasons, global and local, as to why we're facing current challenges (not least inflation running at 9%!) and some thoughts on how we should progress. We then moved on to the Construction Playbook and how this could help us deal with the current challenges.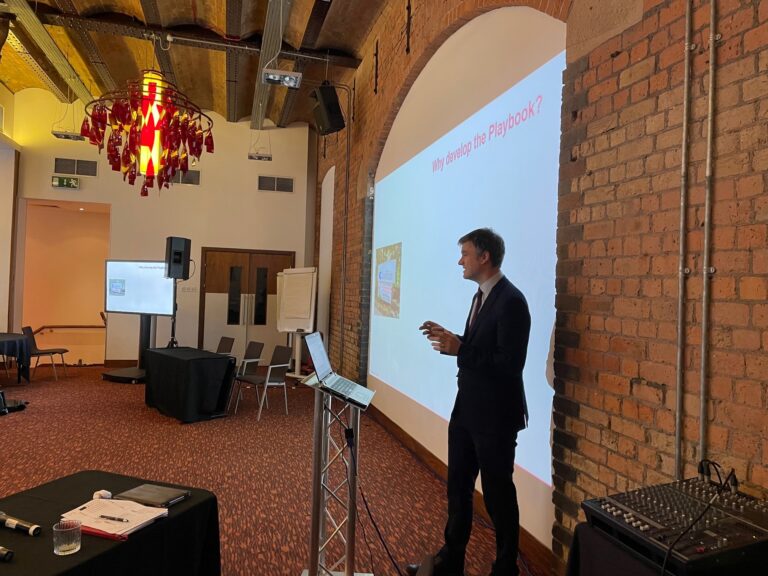 This was followed by a presentation on the Value Toolkit as a means of better articulating and measuring value in its broadest sense and moving us away from the fixation with lowest price. And then it was on to risk. It's impossible to separate value from risk and if we don't start treating risk in a more mature fashion then we'll always struggle to deliver on value. I'm not sure how well this was received by all in the audience but we need to have those difficult conversations, ideally before risks materialise, if we're to deliver greater value.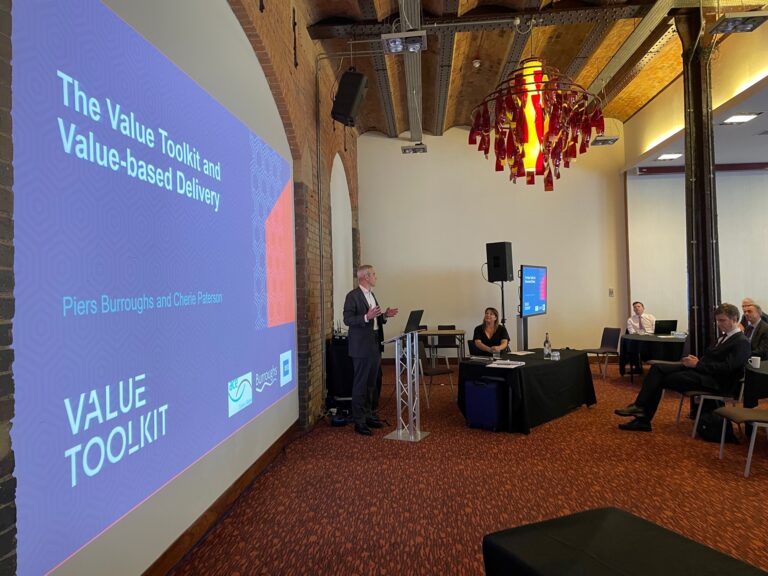 We then heard about the benefits of digitisation in improving the way we all operate and potentially save money and then we moved on to social value and how, if we get smarter about it, we could be using this policy driver to help to address the skills crisis through better engagement with schools, support for delivering qualifications and tapping into a broader base of potential workers. The final presenter took us into the world of carbon and how we need to value this throughout our delivery processes (including procurement) if we're to have any hope of reducing the carbon impact of our sector (and if any of you would like a copy of our report into how SMEs can better manager carbon, let me know).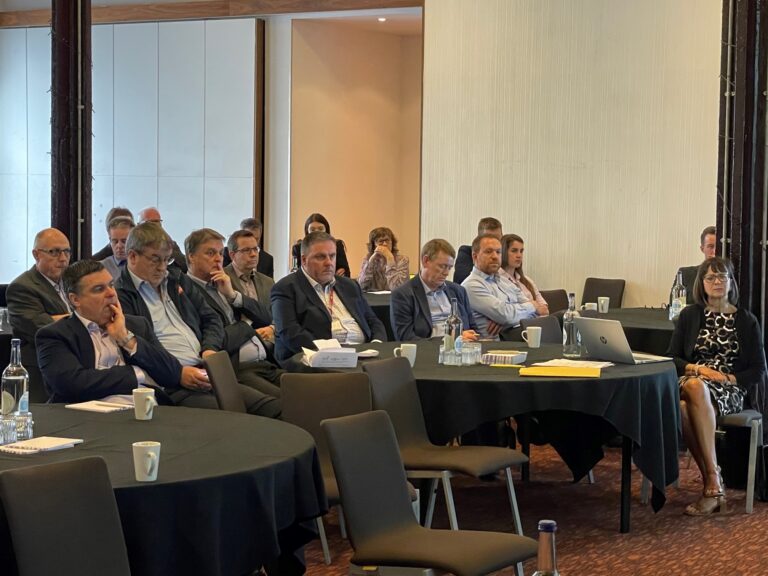 We ended the conference with a panel discussion involving all speakers where we were able to debate some of the cross-cutting issues from skills and the wellbeing of our workforces to the need for collaboration if we're to deliver greater value and reduce collective risks.
All presentations can be accessed here :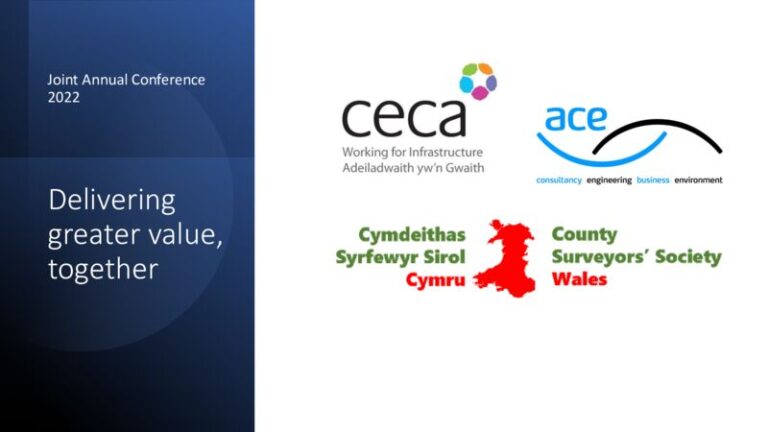 The hard work starts now as we pull together our post-Conference report and an action plan to introduce the change we need across the sector. It isn't going to be easy as many of the challenges are long standing and run deep but we have to keep trying if we're to move our industry forward.
Ed Evans, Director CECA Wales