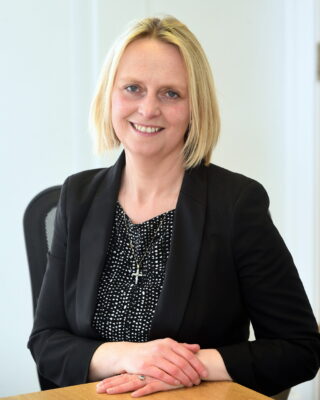 I've been in this post a couple of months now and I've thoroughly enjoyed getting to know everyone who make CECA Midlands such a special organisation.
It's also been great to get out and meet member businesses across the region to find out how they are performing, what issues they are facing and, importantly, how we can support.
From the outset, I've had a real sense that while firms are obviously competing for business, there is also a togetherness among the civil engineering contractors across the region in wanting the whole industry to succeed.
That was highlighted by the recent launch of a social value toolkit that aims to level the playing field for small contractors when it comes to measuring and evaluating social value on contracts in order to help in the tendering process.
As I've met with businesses, one of the biggest issues that has been mentioned to me is rising costs and a shortage of materials that are holding back growth. The work is out there but spiralling costs are putting pressure on margins and the extended lead times on materials are making it more difficult to plan.
Our feedback from members is backed up by research that was carried out by the Construction Industry Training Board (CITB) that showed that 51 per cent of firms said that rising prices and materials was the biggest challenge facing the industry.
It's only the second time in the history of the survey (it started in 2005) that this has come up as the number one issue.
Now I know that civil engineering businesses are the best at finding solutions to problems – that's what they do every single day – but that doesn't mean that they don't need support and, also, a voice to raise these issues.
That is why we are now working with the Construction Leadership Council to inform Government of the impact that the global situation and inflation are having on industry.
We will look to identify the hotspots of issues including material price rises and certain material shortages and to help find solutions to ensure our industry keeps moving and keeps growing.
It's vitally important that we hear from businesses in the sector too to make sure that we have the most up-to-date information on issues facing firms so that we can speak up on your behalf.
So, please, don't hesitate to drop me a line and we'll do all we can to help – you can contact me by e-mail here.