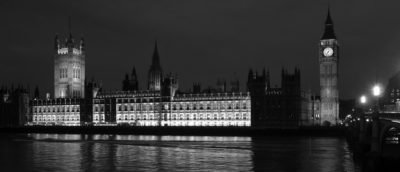 We are pleased to announce that Caroline Compton-James has been elected Chair of the CECA Public Affairs Group.
Caroline takes over from industry stalwart Malcolm Stephen, the Group's founding Chair, who has worked with its members to generate a regular programme of engagement since 2014.
She is looking forward to leading the group as it navigates the immediate challenges of Brexit and political uncertainty, working to ensure infrastructure investment remains at the heart of Westminster policy making.
Commenting on her election, Caroline, who is Director of Strategy and Communication at Osborne said:"I am delighted and honoured to have secured the vote to become Chair of the CECA Public Affairs Group.
"My sincerest thanks first go to Malcolm, for his stewardship and guidance of the group in its key formative years.
"Going forwards, I will build on the collaborative consensus that the Group has created in communicating with government and use the opportunity to meet with Ministers and Civil Servants to continue to make the case for long-term infrastructure investment across the UK.
"In doing so, I will work with CECA members to highlight key industry issues and put forward solutions for consideration.
"I will use my experience in reaching consensus, building alignment, making persuasive arguments and communicating clearly to ensure group events become a not-to-missed opportunity for politicians and civil servants over the coming years."
< ENDS >
Notes to editors:
The CECA Public Affairs Group is a working group of CECA members who have an interest in policy and government.