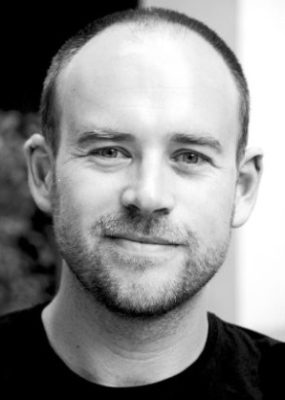 I'm sitting in a crane 100 feet above Kings Cross St Pancras station, carefully moving a component weighing a ton through a narrow gap between two buildings. I nudge the joystick right, the cab rotates and the load begins to move.
I'm loading an air conditioning unit onto the top of the new Google offices. It's a delicate operation on a busy construction site with a packed schedule of crane manoeuvres and an obstacle course of listed buildings.
I check the wind and glance at the signaller far away on the ground. He's waving frantically – I look back to the load in time to see it crash through the station's glass roof just as the 14:06 to Peterborough pulls away from the platform.
Suddenly I lurch to the right and am dangling outside the cab above a stomach-churning drop. I cry out, drop the PS4 controller, remove the visor and I'm back in the training room.
If learning is about tricking your brain into thinking something is useful enough to remember, then the only thing better is actually doing it. Virtual reality (VR) is set to revolutionise teaching and learning over the coming years, and few industries stand to gain more than construction.
We're supporting immersive learning after research last year from employers showed that it is a key element in how the sector can modernise, particularly in attracting more young people to the workforce.
Studies have shown that learners acquire information more quickly in VR, and retain it for longer than traditional methods. Training in digital environments also delivers untold amounts and types of data.
Got expensive, dangerous or hard to access environments?  No problem – simulate it first to reduce pressure on the real thing or take people on a 360-degree video tour first.
Got lots of information to be understood before taking on a difficult task? Why not use an augmented reality (AR) headset to superimpose holographic instructions around what you're looking at.
Got a team scattered around the country? Why not give each of them a £5 VR viewer to use with their phones, and whisk them all to a virtual classroom where you can collaborate and interact together in real time.
But there's still a long way to go. Some of the kit is expensive, and you can't stay in for too long without feeling as though you've spent a night on a boat in a hurricane.
To address these barriers, and help industry access the benefits of this new technology, the Construction Industry Training Board (CITB) has awarded £3.3m to fund seven projects that promote immersive learning. The outcome of this is that by January, 2021, construction will have greater capacity to adopt immersive learning to its own training needs.
Collaboration within these funded projects is already drawing together employers, education providers and gaming companies in new partnerships.
One of them is piloting a web platform allowing users to create their own VR and AR content, which other projects have also expressed interest in using.
Another is creating six centres of excellence across England, Scotland and Wales. Its aspiration is to make available both its own VR and AR training as well as the content the other projects are developing.
A one-stop-shop web platform is also being explored, for the construction industry to create its own immersive content, test it on a centre's kit and walk out with a fully formed immersive learning solution.
Interested? Find out more about how we're helping the construction industry get the skills to drive digital transformation.
Click here for more information on CITB.