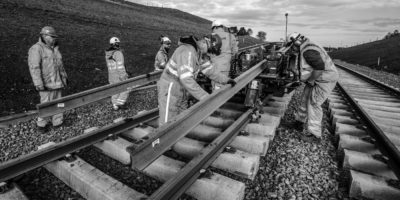 New £22 million fund to tackle construction skills shortage
Earlier today the Skills Minister Anne Milton MP unveiled a £22 million Construction Skills Fund to bring training onto construction sites, enabling learners to acquire valuable skills in a real-life environment.
The eighteen-month scheme is to be funded by the Department for Education and will be administered by the CITB.
The fund aims to support:
20 on-site training hubs in England
Work experience and placements for people working to join the industry
Entry pathways for those currently unemployed
Pathways for career switchers.
CITB is now calling on employers, housing associations and other interested bodies such as Local Enterprise Partnerships to submit expressions of interest.
CECA plans to submit an expression of interest in bidding for part of the new fund, and would encourage members to get in touch if they are interested in doing so.
Commenting, CECA Director of External Affairs Marie-Claude Hemming said: "The Construction Skills Fund will deliver invaluable on-site learning for those working in the construction and infrastructure sectors.
"There is a substantial pipeline of work to be delivered over the next decade which will require a highly skilled and diverse workforce.
"Investing in on-site training will be hugely beneficial for both employers and employees, as it will enable industry to attract and retain a sufficiently skilled workforce, while providing on-the-job experience for learners and prepare them to hit the ground running when they enter the world of work."