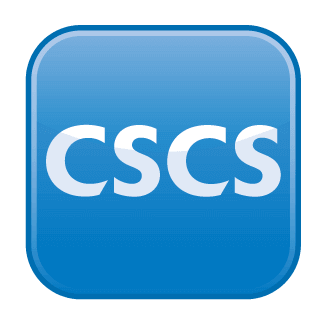 The Construction Skills Certification Scheme (CSCS) has announced plans to withdraw postal applications.
CSCS cards certify individuals working on construction sites have the appropriate training and qualifications for their job.
CSCS currently provide a postal application service that is used by construction workers to apply for their CSCS cards. Over the last few weeks the CSCS team has been working with the industry to remove this largely paper based and inefficient service.
Gordon Jenkins, Director of Operations at CSCS said: "Postal applications do not deliver good customer service. They are a complex, time-consuming and inefficient way for our customers to make an application and this is why we have decided to withdraw the service."
From 30 April 2019 postal application forms will be removed from the CSCS website and from 30 June 2019 CSCS will stop processing applications received via the post.
CSCS are encouraging applicants who have historically relied on the postal application service to start making their applications over the phone, or if applying for two or more cards, to use the online employer application form.
Gordon Jenkins continued: "All postal applications received after June 30 will be returned to the applicant with a request to make a telephone application. Removing the postal applications takes away much of the complexity surrounding the paper-based system and it will speed up the application process for individual applicants."
For further information on making an application by telephone, please visit: www.cscs.uk.com/apply
Removal of the postal application service will also mark the end of cheques and postal orders as approved methods of payment. From 30 June 2019 all payments must be made via debit or credit cards. For more information on the removal of the postal application service, see our FAQs at www.cscs.uk.com/paperlessfaq.
The withdrawal of the postal application service forms part of CSCS's longer term plans to move the majority of applications online and to improve the existing telephone processes.
Further details information on CSCS's plans to introduce a modern online service visit the CSCS website at www.cscs.uk.com/onlinefaq