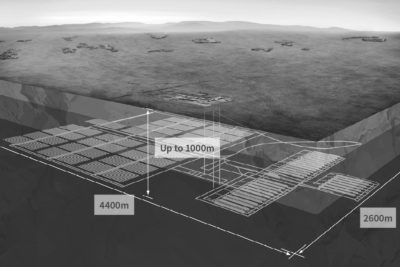 On Tuesday (31 July) the House of Commons Business, Energy and Industrial Strategy Committee published a report on the Draft National Policy Statement for Geological Disposal Infrastructure.
The draft National Policy Statement ('NPS') was laid before Parliament on 25 January 2018 and set out the Government's proposed framework for future development consent orders for a GDI in England. A GDI is a facility made of specially-engineered vaults and tunnels deep underground that are designed to host the higher activity radioactive waste the cannot be stored at existing surface facilities on a permanent basis.
The report focuses on four issues:
Using the GDI to dispose of waste from new nuclear build;
National Parks and Areas of Outstanding Natural Beauty;
The place of local community consent in the NPS;
How the NPS is linked with the Industrial Strategy to deliver socioeconomic benefits to host communities.
The House of Commons BEIS Committee was designated to carry out parliamentary scrutiny of the draft NPS as required under the Planning Act (2008). Overall, most of the evidence heard by the Committee on the scope of the draft NPS was deemed to be positive, and oral evidence from a one-off evidence session held on 10 July can be read here.
However the Committee also asserted that the link between the NPS and the Industrial Strategy was "spurious", that the emphasis on socioeconomic benefits to the host community was "insufficient", and concluded that "in order to be consistent with the Industrial Strategy, the Government should ensure that the NPS places stronger requirements on the developer to establish robust local skills partnerships with the host community and to rely on local employment and sourcing opportunities."
You can read CECA's response to an earlier Geological Disposal Infrastructure Siting Process Consultation here.