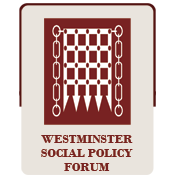 This Westminster Forum-run conference takes place following the Government's Infrastructure Finance Review, and will provide the opportunity to examine the future for investment and financing of infrastructure projects across the UK, including:
The role of public and private investment in delivering national infrastructure;
The potential introduction of a UK infrastructure finance institution; and
Developing existing finance mechanisms and the potential of new models.
Following recommendations in the National Infrastructure Assessment (NIA) for the UK to develop a government-backed independent infrastructure finance institution to replace the European Investment Bank – of which the UK will cease to be a shareholder on exiting from Europe – sessions will consider how such an institution would be funded, governed and its potential role in supporting future projects.
Attendees will assess the implications of multiple major projects across the UK – including Crossrail and HS2 – going substantially over budget, examining potential knock-on effects for securing support and investment in other schemes.
Following the UK ban on the use of PFI and PF2 to finance future infrastructure projects, sessions will examine potential alternatives – including the Mutual Investment Model (MIM) and Regulated Asset Base Model (RAB) – drawing from industry and markets where they are already in use.
Delegates will consider the challenges for adapting these models into the wider infrastructure sector, as well as potential for developing new systems to replace PFI.
Further sessions will examine the Government's expected National Infrastructure Strategy – set to be published later this year – following its interim response to the NIA, including the priorities for regional investment and maintaining continued long-term public and private investment.
With the launch of the Green Finance Strategy, delegates will consider the opportunities for ensuring future for both growing the green finance market and increasing the number of green projects through addition investment to help meet current climate commitments.
This conference is run by a third party but may be of interest to CECA members. The attendance fee is £230+VAT. To book a place, click here.