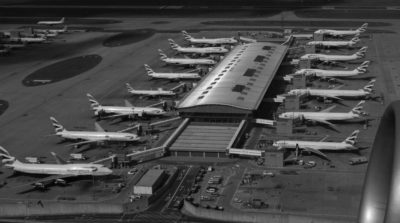 CECA members who are small and medium sized enterprises (SMEs) are invited the Heathrow Business Summit 2019 roadshow, a series of events taking place across the UK.
These events offer SMEs the opportunity to meet and trade face to face with Heathrow's top suppliers, fulfilling their procurement requirements at the airport and across the UK.
Heathrow's goal is to enable more and more UK SMEs to connect to new opportunities for growth locally, nationally and internationally. Heathrow is putting SMEs at the heart of its plans to expansion and have committed to holding a Business Summit in every region and nation by 2025.
Get Involved:
A great platform for SMEs to get a foot in the door and capitalise on the business opportunities available at Heathrow and across the UK
Promote your business to Heathrow's supply chain through face-to-face appointments on the day
Meet and network with other businesses visiting the event
All exhibitors actively support and guide businesses on how to connect and build trade relations into new supply chains.
Register now for the chance to have 10-minute face-to-face appointments with Heathrow's supply chain within your region and at the end of year flagship Summit at Heathrow.
Events bookings are open below:
Places are limited, so early booking is essential to guarantee your place. There are no registration fees to attend a Regional Business Summit, fees will apply for the flagship Business Summit. For full details visit www.heathrowbusinesssummit.co.uk
Enquiries call: 01823 362800 or e-mail heathrowbusinesssummits.admin@prospects.co.uk
Join the conversation #Heathrowbizsummit