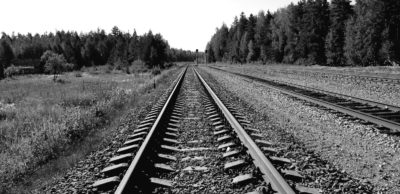 Train companies are to publish more real-time information to enable greater collaboration between the rail sector and tech companies, it has been announced.
The Department for Transport and the Rail Delivery Group have published The Joint Rail Data Action Plan, which outlines how Government and the rail industry, including the Rail Delivery Group (RDG), the Office of Rail and Road (ORR), and the Rail Safety and Standards Board (RSS), will use data more intelligently, and increase collaboration between the rail industry and other sectors to deliver a more efficient service.
Demand for rail has doubled since the mid-1990s and is expected to increase by another 15 per cent by 2024. Innovation will be key to achieving the goals set out in the Government's Strategic Vision for Rail, for example by changing the way the railway is structured, realising the full potential of emerging technologies, and getting track and train to work closely other. The Government is also keen to develop the rail supply chain and put the industry in a strong position to export its products and skills once the UK has left the European Union.
Under plans announced today (8 August 2018) by the Rail Minister Jo Jonson MP and Rail Delivery Group Chief Executive Paul Plummer, train companies are to publish more real-time information to enable tech firms to develop intelligent travel apps to deliver more seamless, efficient journeys. The Joint Rail Data Action Plan sets out the obligations and deadlines for delivering these ambitions, overseen by an industry-led taskforce.
Commenting at the launch of the plan, Rail Delivery Group Chief Executive Paul Plummer said: "Technology gave rise to the railway, connecting Britain, and the rail industry wants to channel this spirit to help produce cutting-edge products and services that can be exported around the world.
"Digital technology in rail already means more timely information and less time spent waiting, helping to put customers in charge, and as part of the rail industry's plan to change and improve we want to use technology to give customers more and more control."
Greater use of data is likely to revolutionise not just how passengers use the railway, but also how companies working to build, maintain and upgrade will carry out their work in the future. CECA is an Associate Member of the Rail Delivery Group, and will keep members informed of developments.