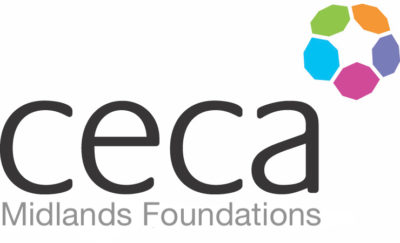 The CECA Midlands Foundations Group brings together employees from across our membership who are new to the industry or have worked in the sector for less than five years.
The Group looks at industry wide issues with fresh eyes and bring innovative solutions as a benefit to their employers and the whole industry. CECA Midlands is currently focussing on Social Value with an aim to bring together information sessions, events and a toolkit to support SMEs.
Members of the Foundations Group not only benefit from working and working with colleagues from different organisations and discipline in the Midlands and across the other CECA Regions they can also gain support for CPD and further personal development.
We welcome new members – in the first instance contact the CECA Midlands Team.
The Group is led by the following volunteer officers.
---
Foundations Group Chair – Alex Colesby (R&C Williams Ltd)
I joined R&C Williams Ltd in 2018 but, prior to that I had no experience in the construction industry. Nevertheless, my role within the SHEQ team and involvement with other areas of the business means I have quickly got up to speed.
I also Chair the CECA Midlands Foundations Group and our current focus of the group is Social Value. We want to create various resources that can be available to CECA Midlands members and beyond to assist companies with all things Social Value. The Group also offers networking with like-minded individuals; support of colleagues through CECA; training to develop your personal career and many more benefits are all reasons to join the Foundations Group.If you are new to the industry, why not contact us to see if you can get involved. We would love to have you on board!
---
Foundations Group Vice Chair – Sairah Hussain (Galliford Try)
My service background is not technical, it is in Customer Service, working for major retailers such as Selfridges. After near 20 years, I found myself working for Galliford Try and I am loving every moment. My perception and understanding of the amazing work individuals deliver in this industry, has sky rocketed. Witnessing our teams create crucial infrastructure is just spectacular.
Our Foundations Group, is all about breaking down barriers, supporting each other and sharing that best practice so we can all thrive together. Gone are the days we don't lend a hand to one another, our group demonstrates that success is when we "all succeed together."
---