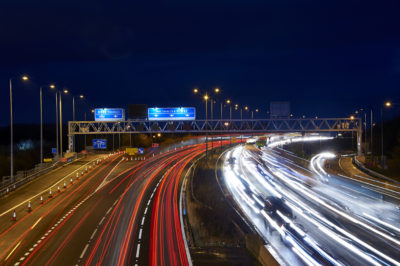 National Highways do not charge a tender fee for any contract opportunities. Most procurement comes through framework contracts, or indirectly through major schemes and maintenance arrangements. There is no approved supplier list.
The National Highways Contracts Pipeline sets out its purchasing approach for RP2 and the Contracts Pipeline Datasheet details planned, current and completed procurement activity and is updated regularly.
They use their own framework or the Crown Commercial Service (CCS) framework agreements. This is a mechanism for both direct and indirect procurement for specialist products and services.
Search for opportunities on Contracts Finder.
For larger contracts, notices are also published Tenders Electronic Daily.
---
National Highways have released a contract notice on both Tenders Electronic Daily and on Contracts Finder for bidders to participate in an exciting new framework called Scheme Delivery Framework.  The Framework has opportunities for suppliers of all sizes.
You can find out more information about this opportunity via the narrated presentations below and the below contracts finder link.
---
Existing contracts and frameworks
This is a range of existing routes to market for those with an interest in providing a range of services for National Highways directly or indirectly. They include:
Major Projects
Complex Infrastructure Programme
Smart Motorways Programme
Regional Investment Programme – Technical Advisor
Regional Investment Programme – Delivery Integration Partner
Programme Delivery Partner
Spatial Planning Framework
Specialist Professional and Technical Services (SPaTS) framework
Operations
Maintenance and Response contracts
Construction Works Framework
National Roads Telecommunications Services (NRTS)
National Traffic Information Service (NTIS)
CHARM – Traffic Management
If you would like further information, or to feedback on this guide, please e-mail SCD@highwaysengland.co.uk