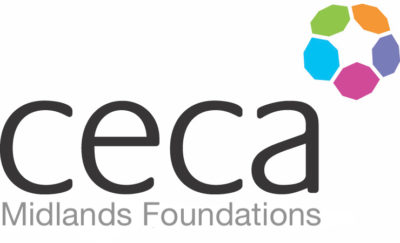 The CECA Midlands Foundations Group brings together employees from across our membership who are new to the industry or have worked in the sector for less than five years.
The Group looks at industry wide issues with fresh eyes and bring innovative solutions as a benefit to their employers and the whole industry. CECA Midlands is currently focussing on Social Value with an aim to bring together information sessions, events and a toolkit to support SMEs.
Members of the Foundations Group not only benefit from working and working with colleagues from different organisations and discipline in the Midlands and across the other CECA Regions they can also gain support for CPD and further personal development.
We welcome new members – in the first instance contact the CECA Midlands Team.
The Group is led by the following volunteer officers.
---
Foundations Group Chair – Sairah Hussain (Galliford Try)
My service background is not technical, it is in Customer Service, working for major retailers such as Selfridges. After near 20 years, I found myself working for Galliford Try and I am loving every moment. My perception and understanding of the amazing work individuals deliver in this industry, has sky rocketed. Witnessing our teams create crucial infrastructure is just spectacular.
Our Foundations Group, is all about breaking down barriers, supporting each other and sharing that best practice so we can all thrive together. Gone are the days we don't lend a hand to one another, our group demonstrates that success is when we "all succeed together."
---

Foundations Group Vice Chair – Heidi Salmons  (Winvic)
My 20 years' marketing communications background covering a broad range of disciplines within both the public and private sectors across multi-organisation collaborations has led me to my multifaceted role at Winvic Construction, which includes the overseeing of Social Value. Not only am I proud to work for Winvic, but I am also passionate about the construction and civil engineering industry.
As part of Winvic's Doing It Right ethos, we are committed to being a responsible business, doing the right thing, and leaving a positive legacy in local communities whether that be social, environmental, or economic. So naturally, I'm delighted to have the opportunity to work collaboratively with industry colleagues through the Foundations Group to progress our social value journey together as a sector, by sharing best practice and ultimately delivering long-lasting and meaningful outcomes.
---