CECA South West maintains close links with most of our universities in the region, providing them with opportunities to engage with industry and helping their undergraduates find work with member contractors. These universities are currently looking to connect with potential employers with a view to identifying suitable industrial placements for their students during the third year of their degree course. To help facilitate this process, CECA South West has assembled the various websites and appropriate points of contact for these universities below.
PLYMOUTH UNIVERSITY:
The link to the employers' part of the University's webpage is here.
Alternatively, if a CECA member would like to make an offer of employment to one of the students or simply find out more about what's involved, please contact Andrea Kemp directly:
Andrea Kemp
Employer Engagement Officer (Placements & Liaison)
University of Plymouth
Email: andrea.kemp@plymouth.ac.uk
EXETER UNIVERSITY:
Exeter University has an online careers system – 'Handshake' – where students seek opportunities for placement/graduate roles and potential employers can directly upload their vacancies. Once approved, these vacancies go 'live' for students to view and apply for. Full information on this process can be found here.
Alternatively, contact Jo Rees directly:
Jo Rees
Employability and Placements Advisor
Student Employability and Academic Success (SEAS)
University of Exeter
E-mail: J.Rees2@exeter.ac.uk 
BATH UNIVERSITY:
For placement year roles – anyone interested should get directly in contact with Joanne Pike.  Either email the advert (jp900@bath.ac.uk) to post on the internal site run for the second year engineering students, or to arrange a meeting to discuss.
For graduate roles and summer placement roles members can go through the university's careers service, where they can post the advert direct onto their internal job board.
Members can also follow the University of Bath Placements and Careers Teams page for general updates on term dates, exam dates and how to advertise.
If a CECA member would like to make an offer of employment to one of the students or simply find out more about what's involved, please contact Joanne Pike directly:
Joanne Pike
Placements Officer
Faculty of Engineering and Design
University of Bath
E-mail: jp900@bath.ac.uk
---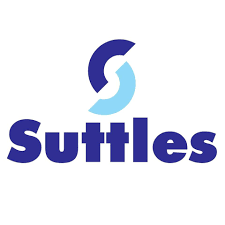 "I regard it more important than ever for our business to acquire the best emerging talent in a quickly changing environment for our industry. Civil engineering contracting needs to react to and embrace constantly developing technologies, and our tie in with Bath University continues to provide a lineage of high quality civils undergraduates for year in industry experience. These placements have seen students choosing to return to us for a post graduate role, but that aside, it has always been very productive, and generally a source of esteem for our company, to be involved in this process."
– Joe Paine BEng CEng MICE, Director, Suttles

---

 "We are delighted to support the Plymouth University Student Placement Programme. We fully understand the challenges undergraduates face in commencing their professional careers and, by offering placements and structured training, not only do they become an integral part of their delivery team, they also gain the valuable experience they require."
– Phil Ramsden, Regional Manager, Dyer and Butler