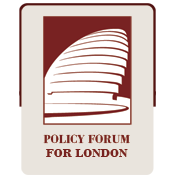 This seminar will examine the priorities for finalising the completion of Crossrail and the next steps for developing Crossrail 2.
Following continued delays to opening of the Elizabeth Line, delegates will discuss the next steps for Crossrail Ltd in order to minimise risk of further delay, such as those arising from external pressures to speed up delivery.
Discussion will reflect key findings from the Completing Crossrail report from the NAO, which highlighted the impact of pressure on scheduling in order to meet deadlines, issues with contractual model, and what it described as the lack of a realistic delivery plan.
Sessions will look at roles and responsibilities for overcoming the remaining construction challenges in order to deliver the wider economic benefits, such as connecting key business hubs across London and providing transport links for newly built residential and business developments – and in light of additional work being required at stations following safety concerns.
Social Policy Forum for London also expect attendees to assess the viability of additional sections proposed to further link the Elizabeth Line to the domestic and international transport network – with a range of proposals currently being discussed including Crossrail to Ebbsfleet and a new station at London City airport – taking into account the impact of land value and on expanding the London commuter belt into the South East.
With the seminar taking place following the decision on Crossrail 2 expected in the Government Spending Review, delegates will examine the future for Crossrail 2 and what will be needed to realise opportunities for regeneration, improved regional connectivity and reducing pressure on regional transport capacity.
Further sessions will consider potential challenges to its development including value for money, with alternate proposals being suggested such as extensions to existing underground and over-ground routes, and with increasing national concerns regarding the value of other major rail projects across the UK.
This event is a third-party SPD-certified seminar hosted by Westminster Forum Projects which may be of interest to CECA members. The attendance fee is £230+VAT – to book your place, click here.