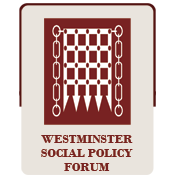 Next Steps For House Building In England – Planning, Investment and Innovation is a CPD-certified Westminster Social Policy Forum event that will take place in central London on Tuesday 29 October 2019 that may be of interest to CECA members.
The seminar will discuss the future of house building in England, focusing on the site location, finance, planning and construction challenges behind delivering new homes.
With the Government response to Sir Oliver Letwin's Independent Review of Build Out outlining plans to bring forth additional planning guidance on housing diversification – as part of wider efforts to support a diverse range of housing needs – delegates will assess priorities for tackling barriers to building new homes and the impact of proposals to speed up change of use and extend permitted development rights.
We expect discussion on recommendations in the NAO's Planning for New Homes report for more joined-up Government working and improved co-operation between the MHCLG and councils to deliver infrastructure, better monitoring of the gap between housing delivery aims and delivery, and more effective developer contributions towards infrastructure.
The seminar comes as MHCLG's Housing Delivery Tests reveal that many councils are failing to meet their objectively-assessed need targets and as the revised National Planning Policy Framework (NPPF) encourages local authorities to proactively make use of brownfield sites.
Delegates will also discuss how local authorities and housebuilders can better utilise land to deliver new homes and link housing with existing and emerging infrastructure.
This comes with
agreement by the Government of housing deals totalling almost £250m – which aim to deliver nearly 25,000 homes on former MOD sites and in Cumbria and Devon, and 100,000 new homes in Oxfordshire;
a £717m Housing Infrastructure Fund for new sites at Old Oak, Cheshire East, Northern Fringe East Cambridge and access to Didcot Garden Town; and
a further £142m unlocked for infrastructure investment, supporting the construction and connectivity of roads, bridges, utilities and properties.
We also expect discussion on the future of innovation in housebuilding – including the potential use modern methods of construction.
Discussion will draw on the Chancellor's announcement that there will be a Future Homes Standard on new build homes by 2025 to ensure that they are equipped with the latest low-carbon and energy efficient technology and as the Government commissions the Building Better, Building Beautiful commission with a view to improving the suitability, design and aesthetics of new development.
The fee to attend the seminar is £230 + VAT – to book your place, click here.