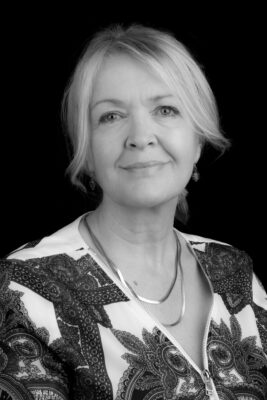 "At the end of the month, we will announce the new Regional Director (Midlands region) for the Civil Engineering Contractors Association (CECA) and I am very confident that I am handing over the reins to an individual who will move CECA Midlands even further forward.
"During my time in this role with CECA Midlands, it's been a pleasure and a privilege to work alongside our Directors and Council. I shall certainly miss many great people within our membership and the wider industry; these people have made working in this sector and this region so special.
"Of course, it's been a time when we all as individuals, businesses and as an organisation have faced unprecedented challenges, as the pandemic has hit everybody and has affected the way we all do business.
"However, that hasn't stopped our members in delivering the hugely important infrastructure projects that help ensure the UK can continue to move and improve – it's something of which everyone in this sector should be proud.
"I have known and worked for CECA Midlands as a Consultant since 2009 but my aim during my last four-and-a-half years as Regional Director has been to lay strong foundations for CECA Midlands and to really demonstrate to our members the value we can add to their organisations and return on investment. Testament to this has been the 27% growth in membership and the fact that once companies join CECA and start to receive the benefits, they rarely leave.
"Some of those benefits are very tangible such as the training we deliver free of charge across a range of industry subjects as well as the networking, client liaison and up-to-the-minute information briefings we provide, which have proved so important particularly in the past two years.
"There are also some of those value-added services we offer too – such as working with CLC to lobby Government and decision-makers on behalf of our member businesses along with free helplines and industry best practice groups, to mention just a few.
"As the country is, hopefully, starting to come out of the other side of the pandemic there are plenty of challenges ahead and there will be many issues that the Association will be raising on members' behalf.
"As an industry we are facing up to the challenges of carbon reduction in the short, medium and long-term.  Shortage of skills is something that affects us all, while the loss of rebate on red diesel and the difficulty in obtaining PII cover and materials are affecting everyone.
"I am confident that the new Regional Director will have these issues at the top of their agenda and work with the Government and stakeholders –  supporting members to help resolve them.
"Thank you to everyone who has supported me and worked with me over the past few years, CECA will always be close to my heart and I look forward to watching the Association and its members continue to thrive."
< ENDS >