Last month we held our second rail conference, this time in south Wales following our first conference in north Wales in January. As it says on the box, this half day event was all about "de-mystifying" the rail sector for our members. But, it was also about highlighting the work opportunities that are available and "bust some of the myths" that discourage contractors, particularly smaller ones, from bidding for work.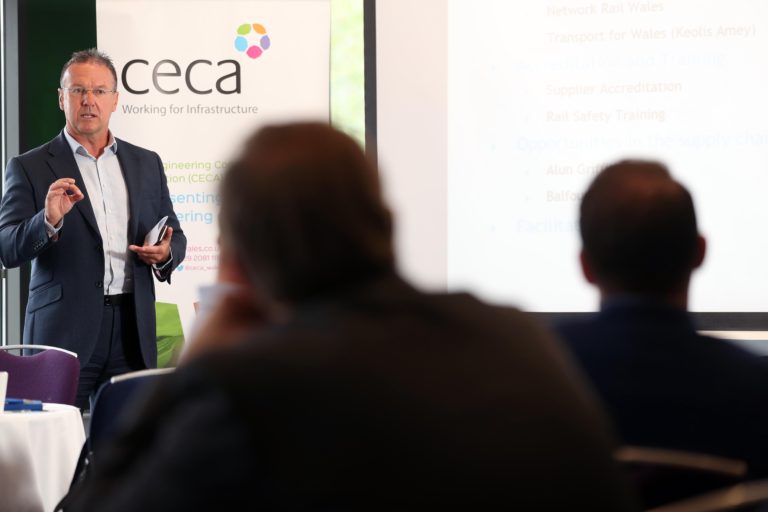 The session provided a rounded overview of how to enter the rail sector and become "supplier ready". We drew together a number of industry experts along with the clients and operators from Transport for Wales (TfW) and Network Rail Wales and the Borders (NR) to explain what is required to be a supplier to the rail industry and the potential work that exists. First off, we heard from Kevin Collins of Network Rail Wales and Borders.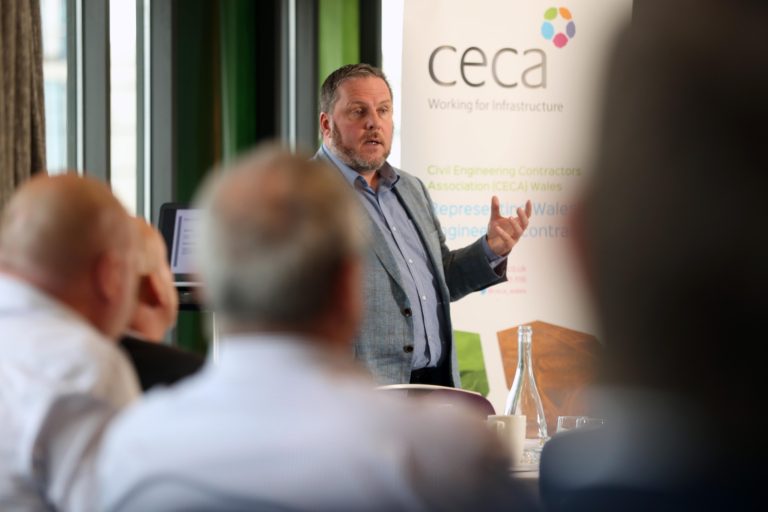 Kevin gave an indication of the scale of work in the rail sector with 22% of all UK infrastructure investment being made in rail.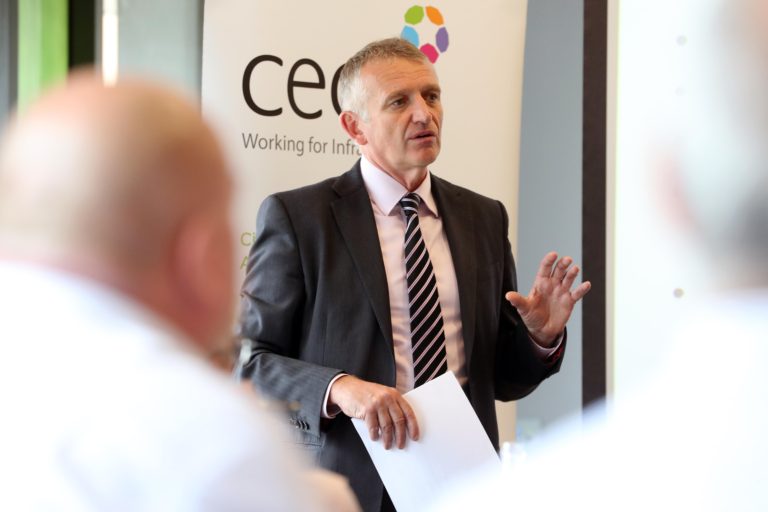 Richard Ladd of Transport for Wales/Keolis Amey followed by setting out their long and short terms plans for investment across Wales but specifically along the Core Valley Lines (CVL) which form the Southeast Wales Metro. Just in case you think it's all about electrification and complex infrastructure the opportunities for smaller contractors in fencing are pretty significant! But, of course, there's some big stuff too as their plans for southeast Wales clearly indicate. The investment by both NR and TfW should be good news for smaller companies as they are keen to ensure that the benefits of their investment spreads far and wide with opportunities to work online and/or offline.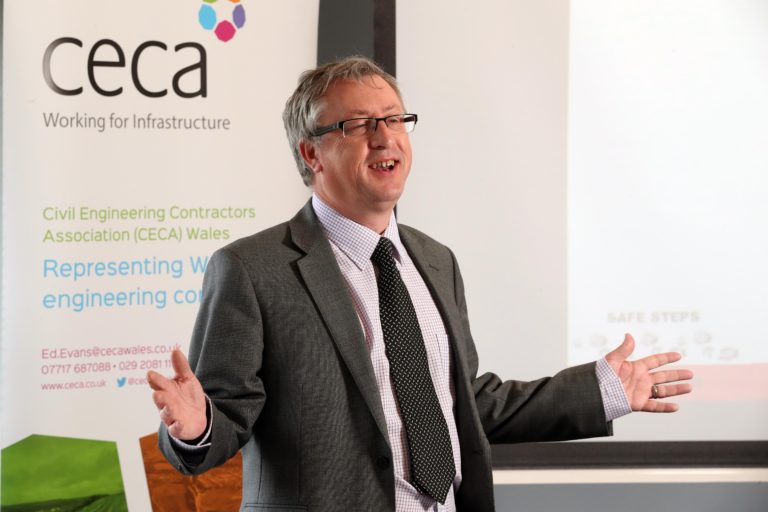 Although the event was aimed at member companies who do not yet work in rail we also heard from larger "Tier 1" companies Alun Griffiths and Balfour Beatty who set out the opportunities within their supply chain and what smaller companies would need to do to work with them.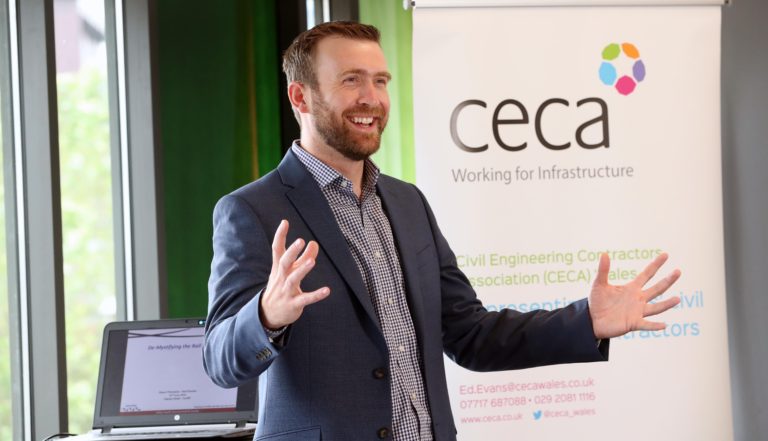 This was supported by Bill Free of CECA who explained some of the issues around training and accreditation.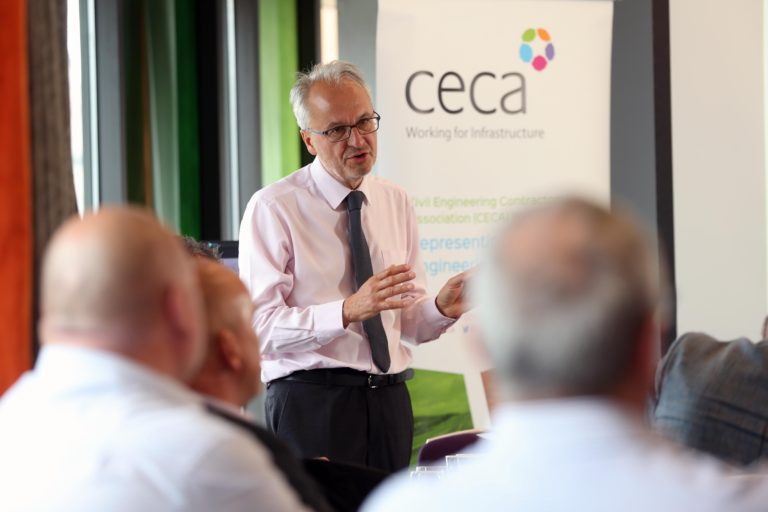 Unfortunately, Siemens were unable to join us as speakers to share the support they needed from suppliers to help them deliver a "digital railway". However, we're busy making separate arrangements for Siemens to share their requirement with members.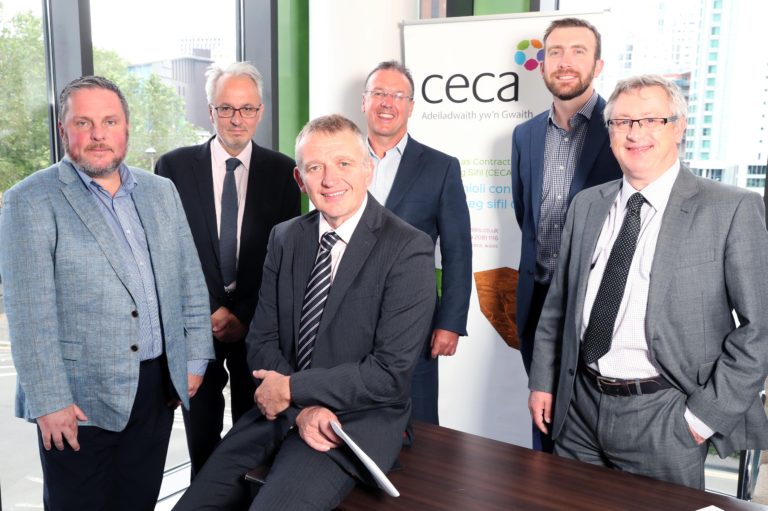 Discussions at the conference were very helpful to all delegates but if you would like to access the presentations please contact me and I will ensure you receive a copy. There's no doubt that there are significant opportunities in the rail sector and, given the lack of investment in, for instance, the highways sector, this is an area which deserves your attention if you haven't already done so.