Much of what we deliver is done in partnership with a wide range of stakeholders and developing, maintaining and growing these partnerships with other organisations is essential to achieving our aims and supporting our members. Our response to the Covid pandemic was built around our partnerships.
We are founding members of the Wales Construction Federation Alliance (WCFA) alongside the Federation of Master Builders (FMB), the House Builders Federation (HBF), Specialist Engineering Contractors (SEC), Mineral Products Association (MPA) and the Builders Merchants Federation (BMF). We are also founding members of the Welsh Infrastructure Alliance (WIA) which is a collaboration with The Institution of Civil Engineers (ICE) Cymru and the Association of Consulting Engineers (ACE) Cymru.
One of our most successful partnerships is with the Armed Forces and every year we hold our Leadership Challenge to support the development of our younger CECA Wales members. You can read more here https://bit.ly/32gFe4w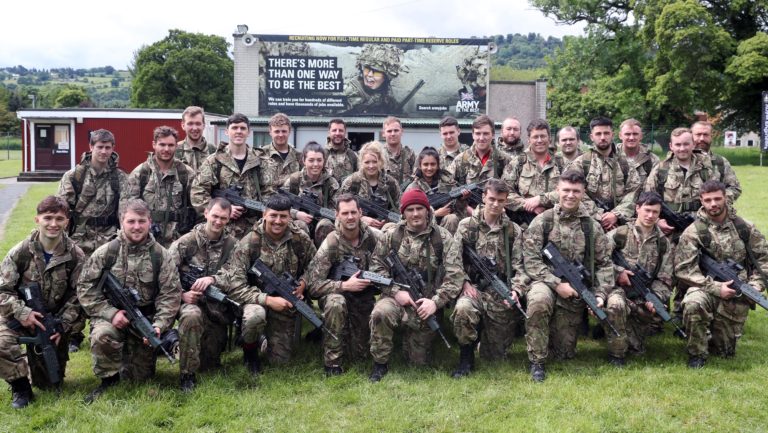 We engage with Government Ministers at both Wales and UK levels to promote the value of infrastructure to the wellbeing and prosperity of our communities and we also meet regularly with major clients to support and inform policy development and implementation. These include officers of the Welsh Government, local authorities including the County Surveyors Society (CSS) and the Welsh Local Government Association (WLGA), Natural Resources Wales, Network Rail, Dwr Cymru/Welsh Water and the energy and telecommunications providers.
As major employers and trainers of people we work closely with training and education providers to develop our workforce and with like-minded organisations such as professional institutions and trade federations to further the interests of those working in the infrastructure sector.
And in 2023 we'll be working with specific partners on specific initiatives:
The Welsh Construction Forum to deliver the agreed work programme
The Armed Services, as part of our commitment to the Covenant, to encourage cross-sector opportunities and build upon our Leadership Challenge
CITB Cymru on specific skills related projects
The logos of some of our partners can be viewed below: