People are our greatest asset and here's a snapshot of what we'll be doing in 2022 to attract, retain, develop and value our workforce  
We'll seek to attract more people to the industry by
Continuing to work with Qualifications Wales, City and Guilds and WJEC to develop and roll out the new Construction and Built Environment qualifications https://www.qualificationswales.org/english/qualifications/vocational-qualifications/sector-reviews/construction-and-the-built-environment/ at GCSE, A-level and Foundation Apprentice level
Increasing our engagement with schools and colleges to support the new Welsh curriculum – utilising social value opportunities wherever possible
Supporting new pathways into the industry including routes for employing ex-offenders and ex-services personnel
Increasing our engagement with younger members through our Foundations Group
Working with the Southeast Wales Civils Framework team to develop a model for better delivery of social value.
We'll support the development of our people by
Delivering an NEC4 training and development programme https://www.ceca.co.uk/wales/events for members in 2022
Hosting the CECA Wales Annual Awards 2022
Delivering the CECA Wales Annual Leadership Challenge https://www.ceca.co.uk/ceca-wales-leadership-challenge-2021-future-leaders 2022 in the north and south
We'll ensure the health, safety and wellbeing of our people by
Promoting and supporting CECA's "Stop. Make a Change" annual programme
Promoting CECA's Fairness, Inclusion and Respect (FIR) programmes
And if you want to know what we're already doing in this area then just read on!
Attracting, developing and valuing our people
One of the biggest challenges facing the industry is attracting enough talented people into the workforce, from diverse backgrounds, to support the sector as the anticipated increase in workload materialises. For those already in the industry we need to support their development and value their health, safety and wellbeing.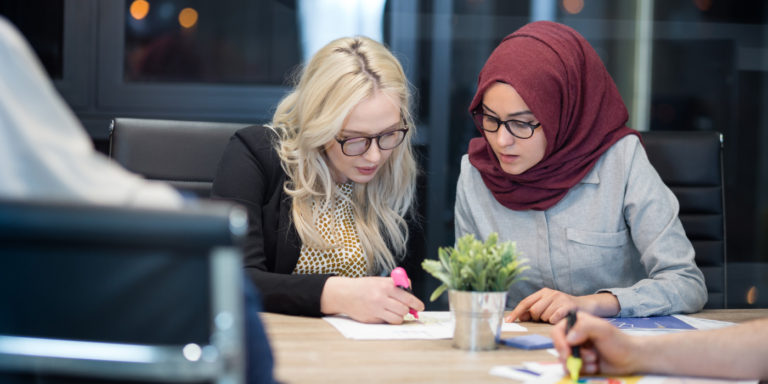 Attracting People
Despite this being such a rewarding industry we still face a significant challenge in attracting enough talented people into the workforce, from diverse backgrounds, to support the sector. We recognise this and have a number of initiatives underway to support members.
We are working with a range of industry partners and stakeholders to develop clear career pathways and accredited apprenticeships for new entrants. Whilst there remains some way to go our aim is to provide a consistent route for site based contractors which will help us attract recruits, and persuade parents and teachers of the value of a career in civil engineering.
We've worked tirelessly with Qualifications Wales and other partners to make sure the new "built environment" qualifications for schools are fit for purpose and reflect the civil engineering sector. We're getting close to seeing young people studying for GCSE's and A-levels in this sector along with the eagerly awaited foundation apprenticeship. You can find out more about these qualifications by visiting the Qualifications Wales website : https://www.skillsforwales.wales/qualifications
And we've been working with partners to develop resources to support schools and colleges in Wales as part of your "social value" offerings. Take a look at CITB's GoConstruct website to see what's available : https://www.goconstruct.org/educational-resources/resources-for-teachers/go-construct-educate/
Valuing our workforce
Throughout the pandemic we worked with governments, clients and our industry partners to ensure that businesses could deliver safe and socially distanced work places for their workforce.
When lockdown first struck in March 2020 we held :
Daily bulletins on emerging issues – over 100 bulletins issued
Daily conversations with members to understand their concerns and respond to their needs (all members spoken to at least once a month during lockdown, often more regularly);
Daily meetings with CECA colleagues across the UK to understand wider UK implications, support mechanisms and good practices – over 100 meetings
Weekly engagement with governments in Wales and Westminster to understand business support packages such as furlough and resilience grants;
Specific meetings with clients (eg trunk road agents, local authorities etc) to build up confidence, share supply chain intelligence, develop short term work programs and "get things moving again";
A "key clients" group to share communications and pick up any supply chain concerns;
Weekly meetings with Welsh Government officers and Members of the Senedd on "essential worker" status for the infrastructure sector and advise on "safe worker" legislation;
Weekly engagement with other partners and stakeholders eg WCFA and WIA to maintain an unified response to the crisis.
And we issued over 500 social media releases, press releases and articles to maintain the profile of the sector during this difficult period.
CECA Wales Foundation Group
We've increased our engagement with younger members through social media and events. We've established a CECA Wales Foundations Group for younger members to increase their personal development by working on industry specific projects, engaging with the National Infrastructure Commission for Wales to help shape future infrastructure needs and supporting the CECA Wales Executive Board with a place for the Chair of the Foundations Group on the Executive Board.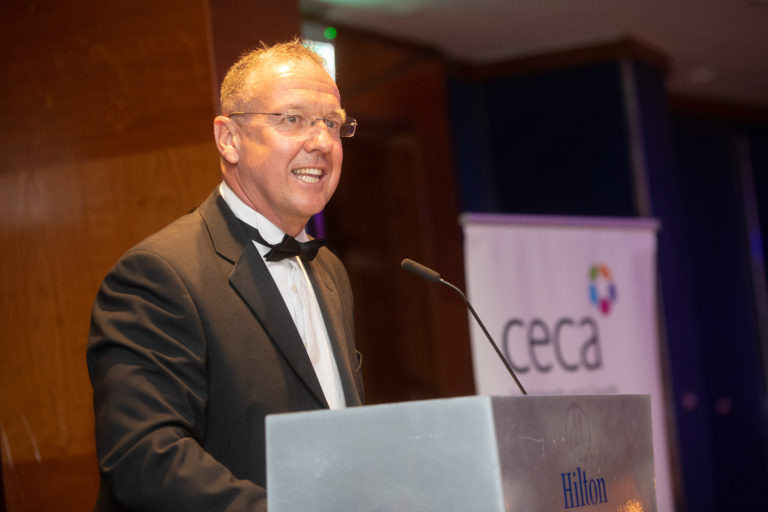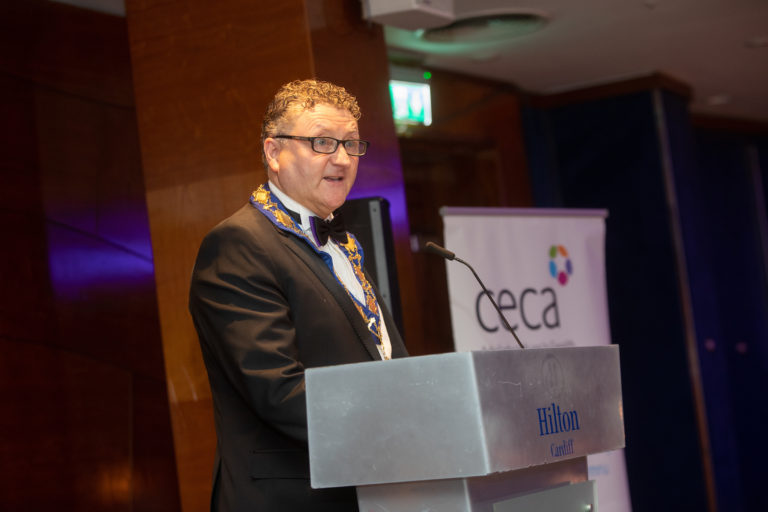 Our Annual Awards evening continues to recognise our greatest asset which is our people. Each year we celebrate the achievements of those working in our industry and our CECA Wales Executive Board has resolved to reward the highest performers in our industry in five categories :
Most promising Apprentice
Most promising Trainee Civil Engineer –Technician (non-Graduate)
Most promising Trainee Civil Engineer –Graduate
Most promising Trainee Quantity Surveyor
Contribution to the Industry
The pandemic forced us to move our 2020 CECA Wales Annual Awards onto social media and you can read more about the winners via this link https://www.ceca.co.uk/ceca-wales-awards-2020/
We hope to host our 2021 Annual Awards at our Annual Dinner at the Hilton Hotel, Cardiff on Friday 22nd October 2021 (subject to Covid restrictions).
CECA Wales Leadership Challenge 2021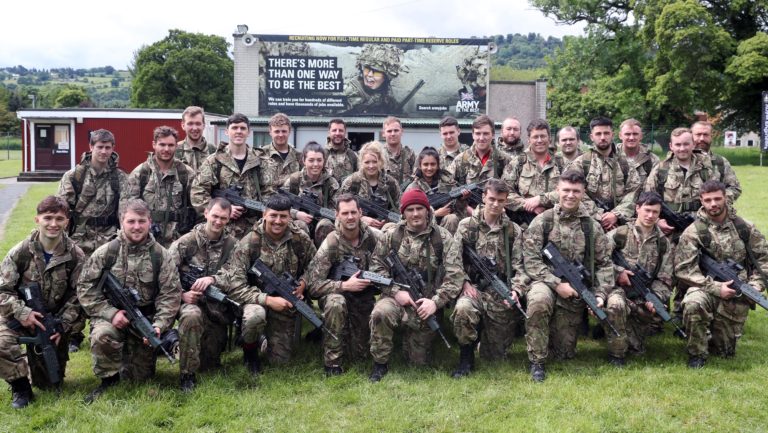 Applicants to the Awards are also invited to participate in the CECA Wales Leadership Challenge which is a 2-day leadership and teamworking challenge which is held in partnership with the Armed Forces. The 2020 event was cancelled due to the pandemic, unfortunately, but we're hoping to host the 2021 Challenge on 18th and 19th November 2021 at Cwrt y Gollen Training Camp near Crickhowell. You can read more via this blog https://bit.ly/32gFe4w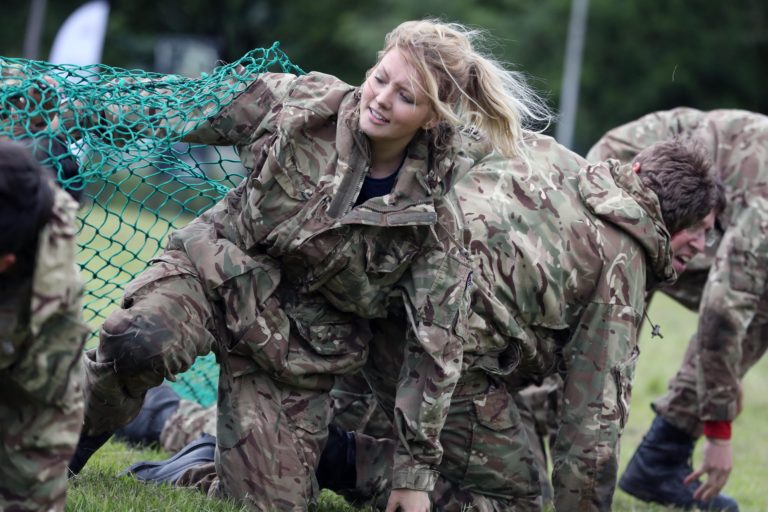 In conjunction with the Institution of Civil Engineers Wales Cymru and Constructing Excellence in Wales award winners, the CECA Wales award winners are also invited to the Senedd in Cardiff Bay in December for the Construction Industry in Wales Award Winners' Reception hosted by a Minister of the Welsh Government. Hopefully, we'll be able to do this again in 2021!
Developing People
For those who are attracted to the sector or for those already part of the workforce it is essential that we provide high quality training and development opportunities to maintain and grow their competency to deliver a 21st Century service for customers. We have developed a training and development programme for our members which focuses on contractual skills, predominantly the NEC form of contract, new Welsh-specific legislation, such as the Wellbeing of Future Generations Act, the Environment Act and the Planning (Wales) Act, mock trial experiences, softer skills such as communications and political awareness.